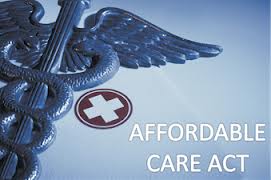 Among the myriad taxes and fees associated with the ACA,  the one that applies to all employers with partially or fully self-insured health plans is the PCORI fee due by July 31 .You must file Form 720 with your payment.  Here are the IRS instructions for filing.
The Patient Centered Outcomes Research Institute (PCORI) is an organization established by the ACA aimed at giving patients a better understanding of the prevention, treatment, and care options available, and the science that supports those options.  PCORI will be funded by fees paid by health insurance issuers and employers who sponsor self-insured group health plans.
As with so many aspects of the Act, this is a per capita tax based on ACA style employee counting.  The tax is phased in over three years and will probably take off like a rocket after year three.  If you  would like a more through understanding of the fee and its structure, please read this excellent article by Andrew Graw, Christine Osvalg-Mruz and Richard Plumpton of Lowenstein Sandler law firm.