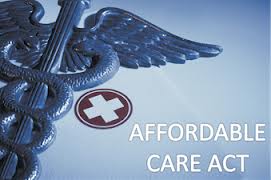 Today ends all of the suspense surrounding the health plans and costs available to citizens as the health insurance market places open for business.  I expect a muted start for a variety of reasons:
1) The most frequent query on the healthcare.gov website through 10:00 p.m. last night was:  How do I get an exemption from the fee for not having health coverage?
2) The call centers (800) 318-2596 that opened yesterday to provide information and guidance  on the ACA never picked up any of my calls; instead I was treated to an "All Circuits Are Busy" message.
3) There is likely to be a lot of "shock" expressed in the media about the costs versus value of plans in federal marketplaces nationwide.  HHS did not keep the costs and plans under wraps until the last minute because Secretary Sebelius is simply too self effacing to take credit.
None of this bodes particularly well, but the first three weeks are not that important.  However, every day lost cannot be recovered and puts more strain on the December 15 deadline for enrollment effective January 1.  If everything is working smoothly by November 1, a lot of anxiety will be alleviated.  If not, the pressure on Senate Democrats to pass an individual mandate postponement will be excruciating.
The shot clock on December 15 starts ticking today.